Private Guided Tours at The Metropolitan Museum of Art
Private tours with your very own professional Archaeologist-Museum Educator!
"5 Stars!" Read reviews on TripAdvisor
Professionally Guided Tours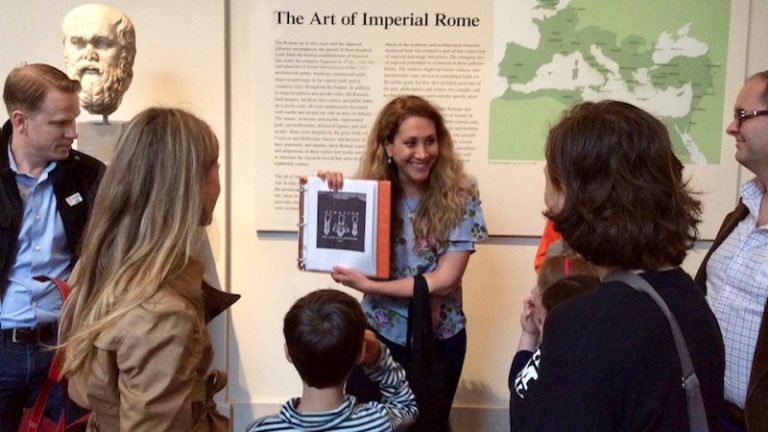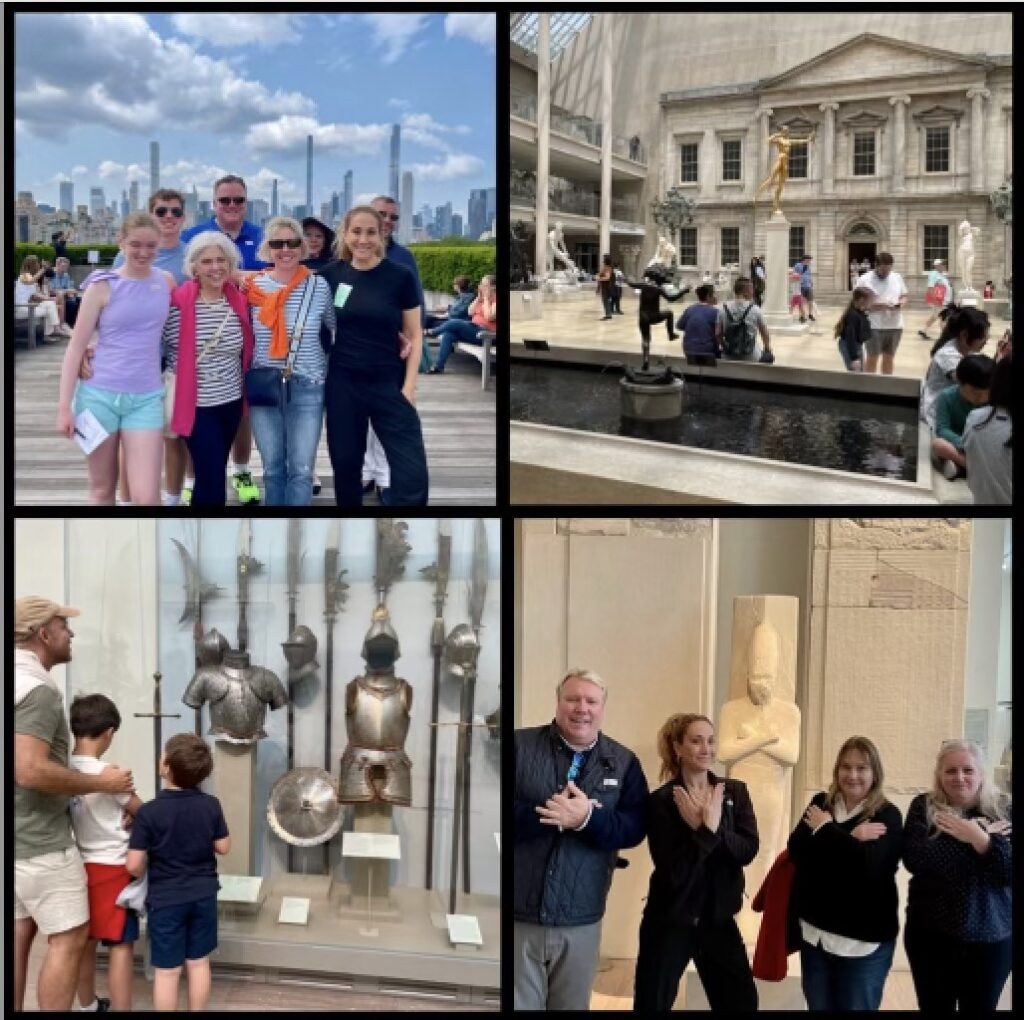 The Met Museum is one of the most comprehensive museums in the world, and navigating its vast galleries may seem overwhelming. Marisa guides you through and offers the personalized experience discerning travelers demand.
"5 Stars!" Read what other guests have said about Museums With Marisa on TripAdvisor!
Excellent Tour "Marisa's tours are perpetually fabulous! She combines her remarkable wealth of knowledge with an engaging delivery, always with great energy and enthusiasm. The Ancient World lives in her capable hands."
The VIP Experience: Skip the lines!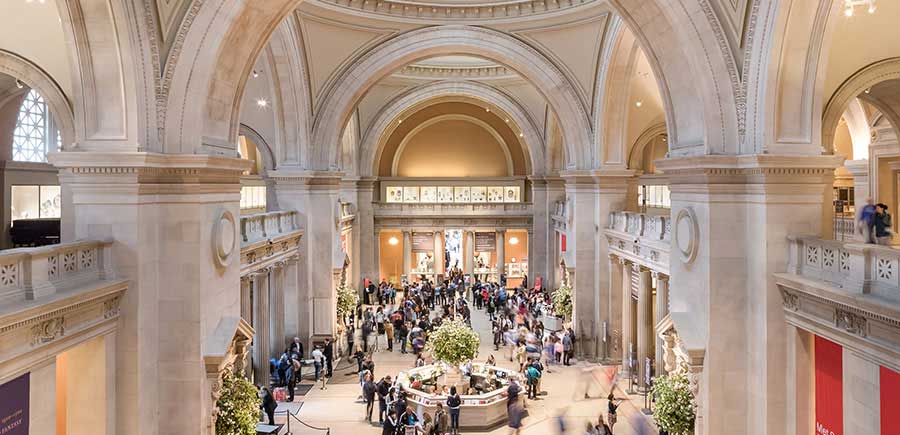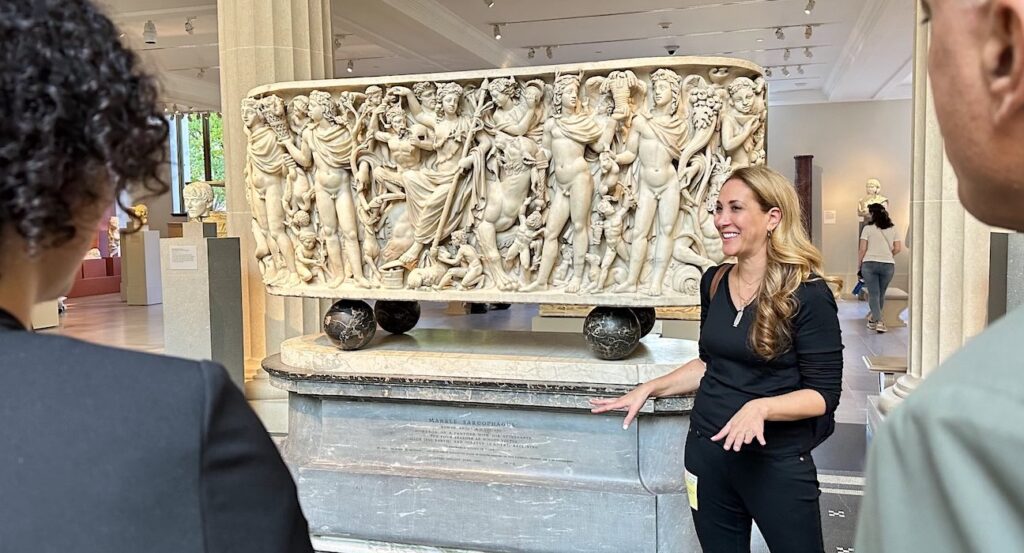 VIP Skip-The-Lines! Admission lines can stretch down 5th Avenue, but with an MWM tour you'll meet Marisa and start exploring right away! (Museum admission tickets are seperate.)
Marisa has extensive experience with The Met, so in addition to your personal tour, she leads you to the best corners of the vast building for rest, refreshments and restroom breaks. Your experience is enhanced by anticipating guest's needs in advance. 
A few of our reviews:
Fantastic Experience!
"You know when you meet someone that is so passionate about what they do that is affects everyone else around! This is Marisa- Her love for history, archeology,

ancient

Egypt

and Rome, the Impressionists, the history of The Met… was infectious! I enjoyed so very much the up close and personal time we had learning about the past. She is patient and takes her time explaining each artifact. It was so precise and so easy to understand for myself and my 8 year old daughter. She even provided real artifacts for us to touch! Incredible!!! My love for history only increased and I can't wait to catch the tour on Rome! Hands down, the best best!!
"I cannot tell you how amazing Marisa was from start to finish. She captivated all ages and levels of knowledge. Our pre-museum zoom was SO informative and really helped to orient the kids and adults. Once we got there she had a well laid plan to see what the children had requested, and the knowledge to discuss all of it in their language, as well as educate the adults. Her patience was extraordinary, her knowledge even more impressive We can not wait to see more of The Met with Marisa!"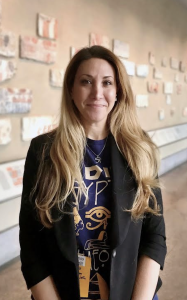 Dynamic, passionate and engaging, Marisa utilizes over two decades of teaching and living her passions of art, art history, and The Metropolitan Museum of Art. 
Harvard and University of Michigan educated; Marisa received dual degrees in Egyptology & Classical Roman Archaeology with a minor in Art History from Michigan. She then attended Harvard University for her graduate degree in Art and Museum Education, with a special certificate in access programming for people with disabilities.
Booking a tour at The Met with Marisa provides an accessible, exclusive, educational and lively experience as you travel through time with a professional archaeologist museum educator.
Book Your Exclusive Tour
(914) 510-2944
Six days a week; Museum is closed on Wednesdays
 Last tour at 1:30 pm
You must book tour first – Please do not just show up for tours.
Museums With Marisa travels! Bring a museum experience or virtual program to your very own classroom, library, or community center.
 Click here for additional information
www.MuseumsWithMarisa.com