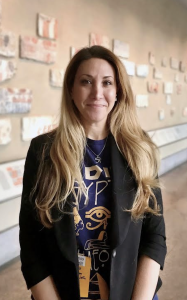 Originally from South Florida, Marisa decided she wanted to work as a museum educator on a childhood family trip to New York City when her family visited The Metropolitan Museum of Art. She attended The University of Michigan and received dual degrees in Egyptology and Classical Archaeology with a minor in Art History. She then attended Harvard University and graduated with a Master's degree in Art and Museum Education, as well as completed a special certificate in working with people with disabilities. After graduate school, Marisa volunteered in Thailand to teach English at a small Buddhist Monastery, and used her time abroad to travel and explore all over the world. She spent summers participating in archaeological digs in Israel.
Her career in professional museum education spans over two decades at elite art institutions including The Metropolitan Museum of Art, The Museum of Modern Art, The Whitney Museum as well as being a founding educator at The Westchester Children's Museum. She loves sharing her lifelong passion of the ancient world with audiences of all ages and abilities.
Marisa takes the guesswork out of the Met's imposing building. Her tours allow you to actually "see" the art, instead of walking through the galleries at random. She gently guides you through the space, always orienting you to time and place, smoothly transitioning through the artworks.

As a talented Harvard-trained Museum Educator with degrees in Archaeology and Egyptology, Marisa loves to teach her passion. Her enthusiasm is contagious for your group!
Skip the lines! Never wait in lengthy admission lines. Everything is ready for you and your guests.
Exclusive authentic artifacts are always part of the tour. You have the opportunity to investigate first-hand actual items used during the time period of the ancient culture we are visiting.
 Perfect for families and children! Marisa has been teaching for over two decades and understands how to engage children within a new and overwhelming environment.
The tours strive to make all guests feel comfortable, and leave the museum with a feeling of ownership and satisfaction.
Unique art activities may be part of the tour, such as writing your name in hieroglyphics
Each guest receives a special themed take away at the end of each tour! Authentic papyrus from Egypt is always a huge hit for both children and adults.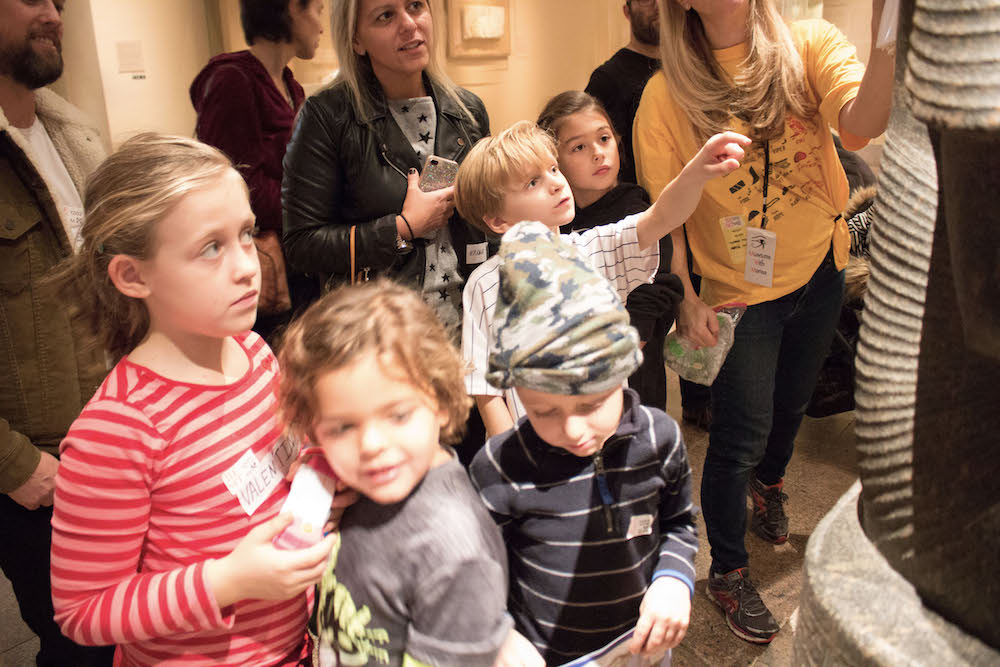 Birthday Parties for Children
A personalized birthday party at The Met for your child and ten of their friends includes a celebratory-themed hour of exploring art, touching artifacts and in-gallery art activities. Special attention is always paid to the birthday child who receives an exclusive authentic papyrus birthday card with their name written in hieroglyphics.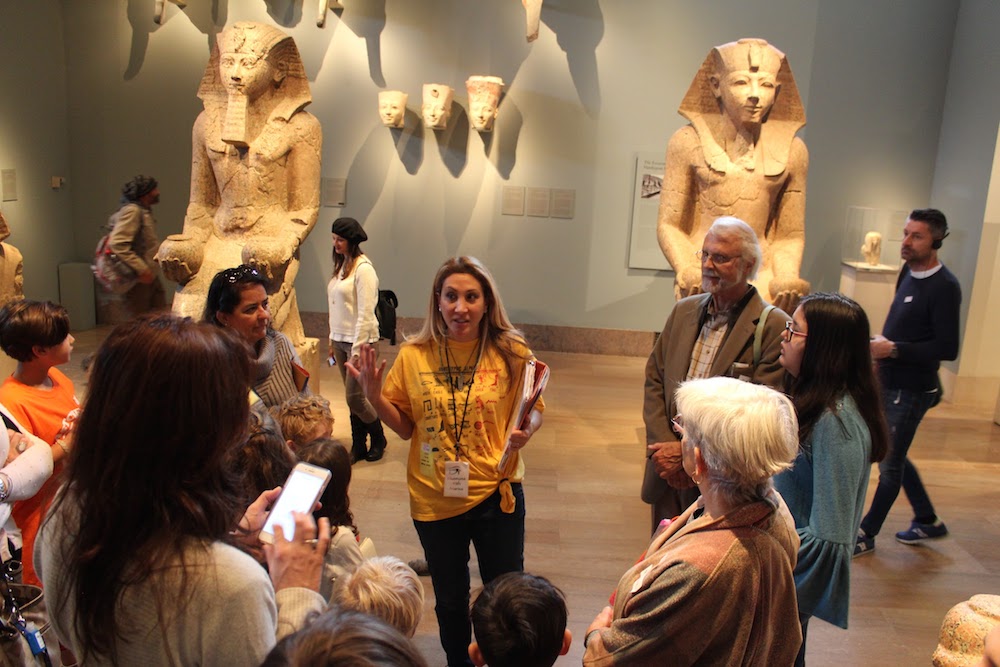 Birthday Parties for Adults
For adults looking for an upscale and exciting cultural event to celebrate their birthday, an exclusive private tour at The Met Museum is sure to be remembered. A special, intimate tour for you and ten of your friends includes an hour of exploring Ancient Egypt or Ancient Rome with a theme centering around celebrations, eating, drinking and dancing!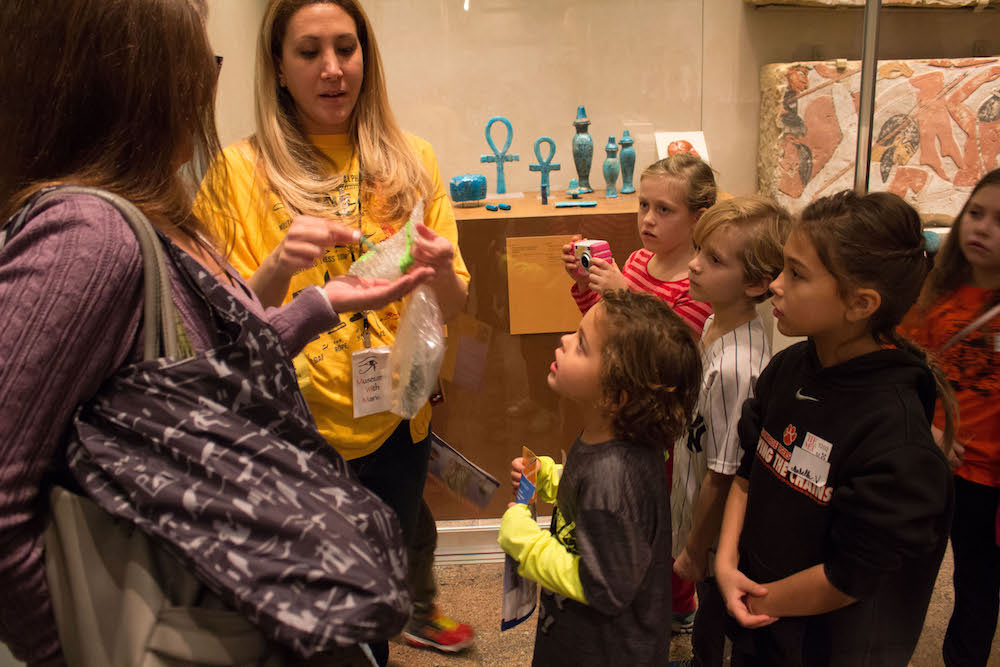 Parents who are looking for a unique take on the playdate at a park or in someone's apartment can now branch out to the Met! The Met provides the perfect cultural backdrop to enjoy each other's company as well as learn about our world through art. This unique experience for your child, their friends and caregivers will enlighten and brighten their day.
MUSEUMS WITH MARISA OFFERS TOURS OF ALL KINDS! FAMILIES, SMALL GROUPS, COUPLES, BIRTHDAY PARTIES AND MORE!