Highlights of the Met Museum Tour
Highlights of The Museum
All Ages
Walk through 5,000 years of history and explore highlights of the Metropolitan Museum of Art. One of the only museums in the world with representations from all cultures across time, this tour cohesively leads you to objects not to be missed, yet also to unique and off-the-beaten path galleries only this specialized tour offers. Our tour connects works throughout space and time, allowing visitors to compare, contrast and discover personal connections, gently facilitated by Marisa's robust knowledge and teaching experience.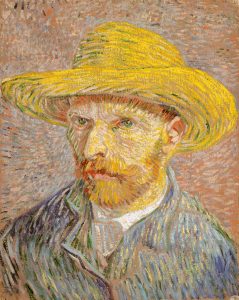 As we explore the museum, Marisa points out unique facts of the Met's own history, such as original gallery walls from 1880, and the first object the museum acquired. You will stand where the horse and carriage driveway once existed as Marisa recreates New York City history during turn-of-the century Gilded Age.
Discover hidden spaces and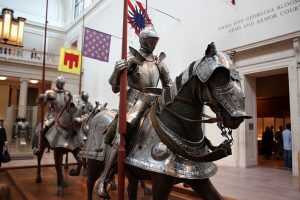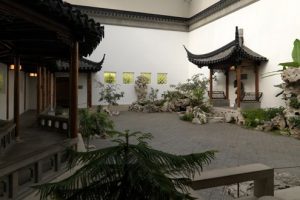 unique objects such as:
The Egyptian Temple of Dendur
An intricately carved Roman sarcophagus
Vincent van Gogh's self portrait
The peaceful Chinese scholar garden
And much much more!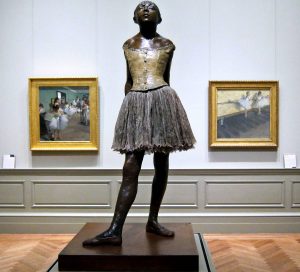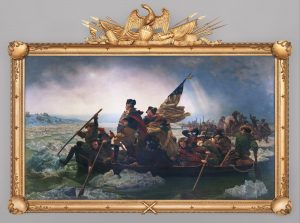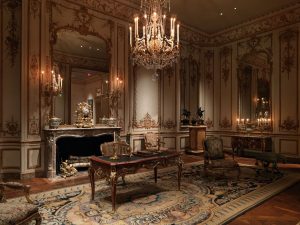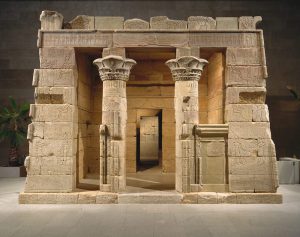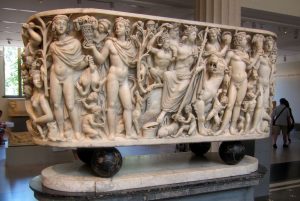 New York Down the Nile! A Family Adventure Tour of Ancient Egypt
Geared towards groups with children ages 4- 14

Mummies, King Tut, gods, goddesses and pharaohs! Groups of adults and children have the unique opportunity to explore one of the best Egyptian collections with your very own Egyptologist! Families unwrap the mystery of the pyramids, gaze upon King Tut's face, learn how to read and write your name in hieroglyphics, and discover trivia such as the meaning behind the iconic eye makeup and what it has in common with modern professional athletes. Why are Egyptians only portrayed in profile? What is the difference in paint colors for skin? What does an actual ancient artifact feel and smell like? Come discover with MWM!
Our programs are the only tours which provide authentic artifacts for you and your children to touch and discover! Your visit concludes with a hieroglyphic writing activity as you gaze upon the ancient Temple of Dendur, and hear the captivating story of how an Egyptian temple found its way to Central Park.
Your tour includes:
-Print out with each guest's name written in hieroglyphics 
-Scavenger hunt to find your hieroglyphic letters in the galleries 
-Egyptologist tour guide
-Hieroglyphic writing activity, all art supplies and additional fun packets
-Authentic piece of Egyptian papyrus to take home and share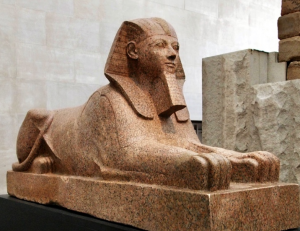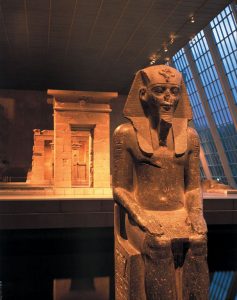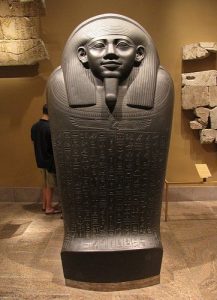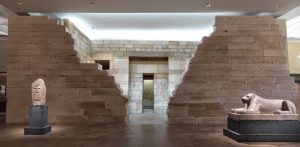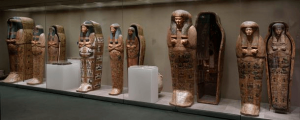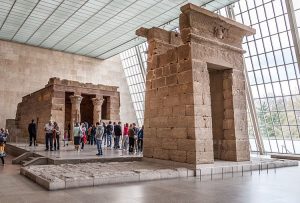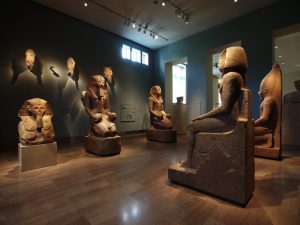 Discovering Ancient Egypt
Mummies and More: Discover Ancient Egypt!
All Ages
One of the finest collections outside of Egypt, the Met's Egyptian galleries provide an incredible backdrop to engage in the ancient mysteries with your personal Egyptologist Educator. This exclusive tour unwraps the Giza Pyramids, why Egyptians were always portrayed in profile, how to read hieroglyphics, the meaning behind the recognizable eye makeup, and much more. Our programs are the only tours which provide authentic artifacts for you to touch and interact with! Your tour concludes with a hieroglyphic writing activity as you gaze upon the Temple of Dendur, and hear the captivating story of how an Egyptian temple found its way to Central Park.
Discovering Ancient Rome and Greece
The Art of Greece and Rome
All Ages; Tour can be adapted for groups with children.
Travel back in time to the Roman Colosseum, the Roman Forum and the far reaching empire and its emperors! This dynamic tours virtually transports you to these world famous monuments and explains details of classical art. You will be lead through time and see the shifting dynamics of Greek and Roman art, learn how the empire grew so strong and powerful, and be immersed in the ancient's romance of myths, mythological stories and its vibrant characters. Fun questions such as why so many statues have noses broken off, and why everything has the same color, will be discussed as well.
Your tour provides a once in a lifetime opportunity to touch and engage with authentic ancient artifacts while in the actual galleries. The tour also includes an awe-inspiring experience of walking into a bedroom from a house destroyed by Mt. Vesuvius' volcanic eruption in 79 CE, known for also covering the city of Pompeii.
Additional tour themes includes:
-Beyond the Nile: Ancient Rome in the Land of 
Pharaohs 
-Portraiture in Ancient Rome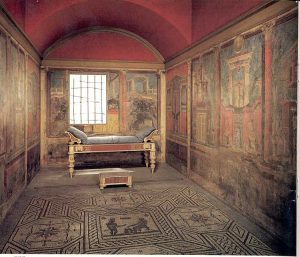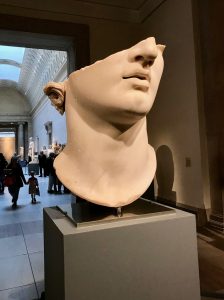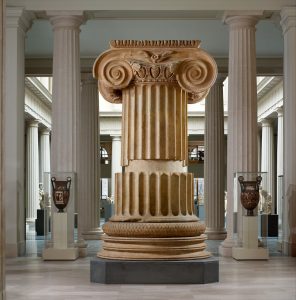 Scavenger Hunt around the Met for Families 
The Impressionists
This colorful tour introduces guests to the origins of Impressionism in the late 1860s, on through the movement's flourish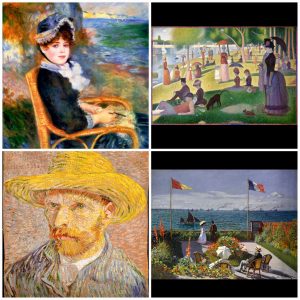 ing over the following decades, and lastly explores the movement's influence on the next generation of artists. We will explore works by Monet, Renoir, Degas, Manet, Van Gogh and more.
Corporate Gatherings
TOURS COMING SOON
Tours Coming Soon!
Death and Dying in ancient Egypt or Rome
Ancient Medicine
Let's Look! A Family Scavenger Hunt
Planning a Trip? Looking for a unique Birthday or Event?
Planning a trip of a lifetime to Italy, Greece or Egypt? Learn about the ancient culture, treasures and ancient buildings you will visit before your airplane leaves the ground! Marisa uses the Met's exquisite collection to provide a detailed tour.
Want to have your next Birthday Party at the Met?
BIRTHDAYS FOR CHILDREN
Birthday Parties
For Children
For parents looking for a fresh, unique and not-to-be-forgotten way to celebrate their child's birthday, what could be more exciting than exploring an Egyptian temple with an Egyptologist! A personalized birthday party at The Met for your child and ten of their friends includes a celebratory-themed hour of exploring art, touching artifacts and in-gallery art activities. Special attention is always paid to the birthday child, and the tour will connect their specific interests and hobbies to ancient Egypt or Rome. Each birthday child receives an exclusive authentic papyrus birthday card with their name written in hieroglyphics, and is sure to always be treasured – this is a birthday party your friends will remember for years! Please contact us for specific details.
ADULT BIRTHDAYS
For Adults
For adults looking for an upscale and exciting cultural event to celebrate their birthday, an exclusive private tour at The Met Museum is sure to be remembered. A special, intimate tour for you and ten of your friends includes an hour of exploring Ancient Egypt or Ancient Rome with a theme centering around celebrations, eating, drinking and dancing! The tour may conclude near one of the cafes that offers wine and refreshments so we can all celebrate your day. Please contact us for details and tell us about your interests.
A PLAYDATE AT THE MUSEUM
(ages 4- 10)
A Playdate at The Museum
Ages 4- 10; Up to 10 children and their caregivers
Parents who are looking for a unique take on the playdate at a park or in someone's apartment can now branch out to the Met! A fresh take on hanging out with friends, the Met provides the perfect cultural backdrop to enjoy each other's company as well as learn about our world through art. Skillfully facilitated by Marisa, this unique experience for your child, their friends and caregivers will enlighten and brighten your day, especially during the cold NY winters.
MUSEUMS WITH MARISA OFFERS TOURS OF ALL KINDS STARTING AT $299.00 FOR COUPLES!